Shawna travelled to Haiti from February 5-11 with a 16 member team from Grace Baptist Church. The mission team went to serve at the Church of the Redeemer Savanne Pistache in Port au Prince. Shawna's primary work in serving was conducting a medical clinic for hundreds of people that don't have access to medical care. Shawna also spent the week with my sister Mary and our two beautiful girls, Jesula and Redjina. Here is a brief look into her week in pictures.
First Meet with the Girls
Finally getting there to see the girls, after weeks of anticipation and a long day of travel, is always a Glorious thing. We thank God for these two girls!!!
Church in Savanne Pistache
Church service in Savanne Pistache is indescribable. These people know how to Worship!!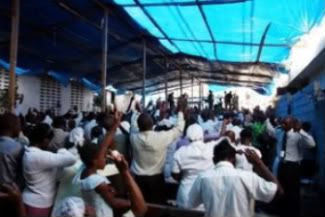 Serving in Savanne Pistache
The mission team conducted a medical clinic and distributed clothes and shoes to the people of Savanne Pistache. The team also served lunch and made crafts with the school children.
Clothes and Gift Time with the Girls
The girls are always so excited and appreciative of new clothes and gifts!!
A few of our Friends
We have made so many wonderful friends in Haiti. Here are just a few that we thank God for every day.
Jovanie - There is no one sweeter!
Marieflore - Well, she is super sweet too!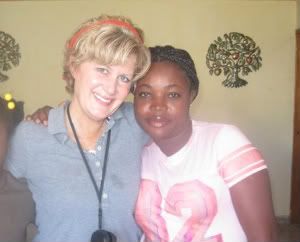 Mona - A very very special lady!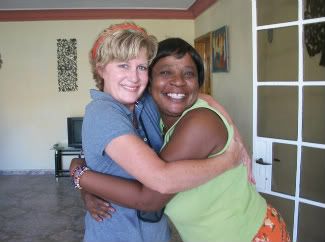 Ricot - A great man, that makes it all happen!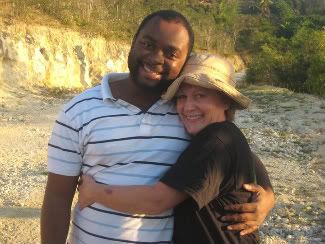 A Day at the Orphanage
The mission team travelled 3 1/2 hours from Port au Prince to the orphanage in the mountain community of Camatin for the final day of the trip. That last day with the girls brings on every emotion you can imagine!!!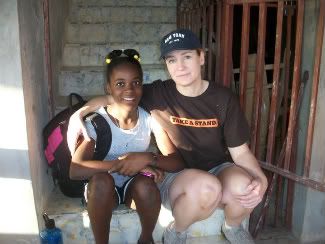 I urge you, brothers and sisters, in view of God's mercy, to offer your bodies as a living sacrifice, holy and pleasing to God, this is your true and proper worship. Do not conform to the pattern of this world, but be transformed by the renewing of your mind. Then you will be able to test and approve what God's will is - His good, pleasing and perfect will. Romans 12:1-2