I travelled to Haiti this past week, May 4-9, 2011. The purpose of my trip was two-fold with the obvious reason being to spend time with my two beautiful girls, Jesula and Redjina. But I also went at the invitation of my dear friend Mona Louis Juste to attend her 50th Birthday Party.
I had a wonderful time with Jesula and Redjina. We shared a lot of special moments, laughs, and tears. I had some really special conversations with Redjina, about her mother and father who are deceased, and her childhood. I visited where Redjina lived with her guardian sweet Saintela, in Savanne Pistache. I will share an amazing story soon about how God brought Redjina and I together in a way only He could orchestrate.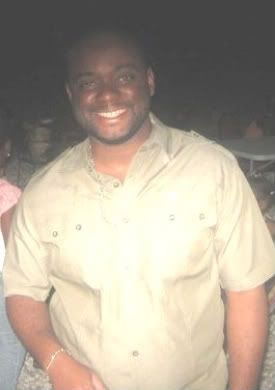 I had a great time with Ricot. We worked on adoption paperwork, took Redjina to the doctor, met with our attorney, and also found time to get out and have some fun. Ricot is a hard working man that truly loves the girls in the orphanage. I am honored to call him my friend.
My sweet friend Mona had a wonderful birthday party. There must have been 75 people in attendance. And even though I perhaps looked out of place, I felt so at home with people that I have become so very close too. Thank you Mona for having me to be a part of your special day. It was an honor.
I'm home now and as always I miss Jesula and Redjina more than anyone could imagine or understand. I can't kiss them goodnight. I can't see them when I wake up. I can't hear Jesula singing and giggling. I can't hear Redjina say "wow" or "I love you popi". I miss them terribly, so much it hurts. Sometimes when I lay in bed at night and close my eyes, I can smell their hair. I remember what it feels like when they hold my hand. When I am able to sleep I dream about them. I dream about what it will be like the day they travel home with me. I dream about things we will do as a family one day. I dream about the things God has planned for us!
I'm praying for God to do amazing things to bring them home. So amazing and fast that only He can have the glory!
Love must be sincere. Hate what is evil; cling to what is good. Be devoted to one another in love. Honor one another above yourselves. Never be lacking in zeal, but keep your spiritual fervor, serving the Lord. Be joyful in hope, patient in affliction, faithful in prayer. Share with the Lord's people who are in need. Practice hospitality.
Romans 12:9-13